Services
Flow Meter Calibration and Water Meter Testing Services
Flow Meter Calibration | Water Meter Repair | Water Meter Testing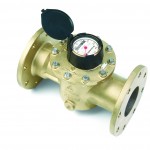 Mid America Meter, can test, repair, and calibrate any size meter from 1/4″ to 12″. We are experienced in propeller, turbine, positive displacement, compound, multi-jet, mag meters as well as other types of meters.
Complete Water Meter Testing facilities
Nationwide service
Quick turnaround time
Quality Workmanship
Certified Test Results
Independent Unbiased Water Meter Testing, Water Meter Repair, and Flow Meter Calibration
AWWA/NIST compliant
Meter Consulting | Meter Assessment | Meter Data Logging
Mid America Meter also provides meter consulting, meter assessment, and meter data logging for many different types of applications.
We offer water meter testing and water meter repair for all major brands and types of meters:
Elster AMCO Meter
Badger Meter
Rockwell/Sensus Meter
Neptune Meter
McCrometer Meter
Master Meter
Hersey/Sparling Meter
Water Specialties Meter
And more!
Do you need meter replacement?
We can help you save money and time by providing you with rebuilt meters, or new meters, from the top water meter manufacturers. We provide water meter cover plates and spools if needed.
Our "Mission"
To be the leading provider of meter testing, water meter repair and flow meter calibration. Water flow meters.